As of April 2022, Worldnet Payments is now part of the Payroc family, helping ISVs worldwide solve complex payments problems and unify their payment channels in a single, powerful platform. Payroc, a global payments leader, serves more than 125,000 merchants in over 45 markets.
7 Easy Tips on Selling Merchant Services
When it comes to selling merchant services, the landscape can be quite competitive. With many options on the market for your customers, it's critical to take the time to focus on how you can differentiate yourself as a solution provider. While it might sound intimidating, in today's blog post we will share seven tips on selling merchant services, designed to make your journey simple – and successful.
7 Easy Tips on Selling Merchant Services:
Provide a Total Solution
One of the best ways to differentiate as a merchant services provider is to not just offer one piece of the payment puzzle, but to provide a total solution. Customers want a one-stop shop, and offering a complete solution that provides value, including credit card processing through a merchant account and a full portfolio of necessary point of sale (POS) hardware, is a great way to create happy, sticky customers.


Be a Trusted Advisor
Although this blog post contains tips on selling merchant services, one of the most important things you can do sometimes is to not sell. What does this mean? Simply put, strive to be your customer's trusted advisor, rather than just a salesperson. The foundation of being a trusted advisor is built on listening: listening to your customer's needs and acting as a consultant to offer ideas and solutions, rather than just pushing products. Some other traits of trusted advisors include:
Putting your customer's needs first, not your own; always think of their challenges and priorities before your own
Always asking questions to understand more about your customer's specific situation – "tell me more!"
Providing a variety of solution options, so that they can decide on the best choice for themselves
Embracing the fact that you don't always know the answer and build the confidence to admit that – doing so will demonstrate honesty and trustworthiness


Be Available
This next tip may sound obvious, but it still deserves to be said: be available for your customer! Often times, many businesses will sign up with ISO agents and then find themselves never hearing from the agent again after the contract has been signed. Don't fall into this pattern! Make a conscious effort to touch base with your customers and be that trusted advisor who is always looking out for their best interests.


Offer Affordable Options
Besides offering a total solution, acting as a trusted advisor, and being available on a regular basis, another thing that your customers are sure to value is affordable pricing. A low cost is always a priority, especially during uncertain times. Reduce the cost of entry into your solution by offering a SaaS (Solution as a Service) model which features low monthly payments. This operating expense (OPEX) model versus a capital expense (CAPEX) model means that rather than a business needing to spend a larger lump sum for a solution, it can instead spend a lower amount as needed each month. This model helps businesses receive the best possible solution in an affordable way.


Be Transparent
Who doesn't value transparency? It's important to feel like you are dealing with an honest and ethical provider. Your customers also value transparency, so be sure to be understandable in every way possible. It's especially important to make your transaction fees crystal clear and remember to be competitive with your revenue share. Being honest and laying these numbers out on the table will earn you trust as you sell merchant services.


Provide a Straightforward Timeline
Time is money, and to a business, money is a top priority. Be sure to prioritize your customer's time by providing a straightforward go-to-market timeline. When providing this timeline, also remember to include the expected ease and speedy of any integrations that will be required.


Offer Omnichannel Capabilities
Today's businesses require today's payment options. Gone are the days when simple, piecemeal merchant services could suffice. If possible, be sure to offer an omnichannel solution, meaning a variety of card acceptance methods, along with a fully integrated solution. Acting as a one-stop shop and offering an omnichannel solution can lead to creating a sticky customer that is less likely to be tempted away by a competitor.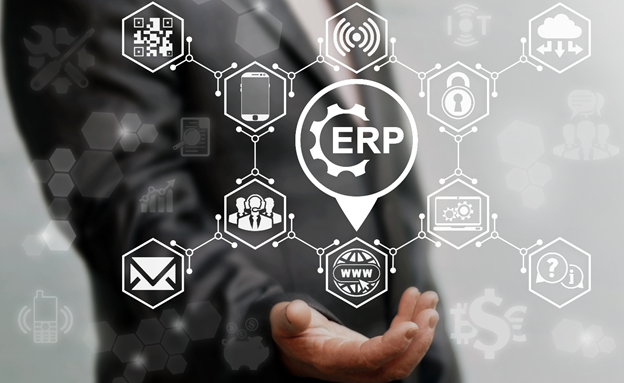 What can Worldnet's Omnichannel Integrated Payments do for you?
Worldnet is proud to offer a simple omnichannel integration that brings your eCommerce, Back Office and Cardholder Present payment solutions together, and presents all that data directly into your software solution, ERP, or CRM system.
Successfully Selling Merchant Services can be Simple
To wrap things up, keep in mind that selling merchant services doesn't need to be complicated. In fact, focusing on simplicity is key. Prioritize offering total solutions to your customers, as well as genuine consulting with an emphasis on the customer's needs instead of your own product. Being seen as a trusted advisor that can also act as a go-to, one-stop shop for modern payment solutions is sure to help you successfully sell merchant services.
mPOP™: Perfect for Today's Payments
Have you met the Star Micronics mPOP? This sleek all-in-one POS hub, built for modern small businesses, accommodates high-volume credit card and cash transactions and features:
Printer, cash drawer, scanner, and device stand
Compatibility with iOS, Android, and Windows
Cash drawer with 4 bill and 6 or 8 adjustable coin slots
Print Flat Technology
Star Micronics is proud to offer POS hardware with the features merchants need and the connectivity to bring together applications and payment processing.
Explore Star's Payments Solutions
About Worldnet Payments
Worldnet Payments develops frictionless payments solutions for independent software vendors. The company's omni-channel platform is used to deliver expert solutions in industries such as unattended retail, transportation, and services. Worldnet's flexible approach enables businesses to deliver a customized payment experience to their customers, including tailored workflows, branding and centralized reporting and analytics. The highly scalable cloud platform provides an advanced range of EMV®-enabled products and services across channels including eCommerce, Mobile, PoS and iPoS. For more information, visit https://www.worldnetpayments.com or follow us on LinkedIn, Twitter, or Facebook.
About Star Micronics
Star Micronics, one of the world's largest POS providers, has designated a portfolio of printing, secure cash management, and customer engagement solutions for any retail or hospitality establishment in POS and mPOS environments. Embracing the mobility wave, Star's complimentary SDKs allow users to utilize Star printers in tandem with Android™, and iOS iPad® and iPhone® devices to generate receipts for all of its printers. Always leading, and always innovating, Star Micronics enables web-based printing solutions including remote cloud printing, wireless cash drawer solutions, proximity-based printing, and secure cash management. For more information, visit http://www.starmicronics.com or follow us on Facebook, Twitter, YouTube, or LinkedIn.