Worldnet Payments Hardware Options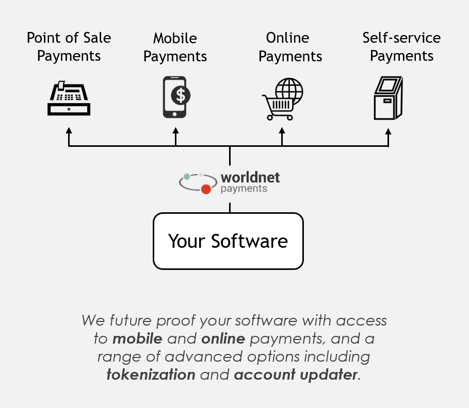 One integration with our SDK provides access to a range
of hardware options.
Worldnet Payments SDK Documentation Wiki:
http://docs.gochipnow.com/doku.php
This document shows our unattended and automated
retail device range
Unattended & Automated Retail Devices
Device
Processor
Certifications
Platforms Supported
Manufacturer Specifications

iUC285

EMV
QuickChip

VP6300

EMV
QuickChip

VP5300

EMV

QuickChip

VP3300

EMV
QuickChip
Supported Processors
Processor

Processing

(Worldnet can process payments to these)

Boarding

(Worldnet can provide merchant accounts with these)
*Please check individual devices for compatibility.
To see our full device compatibility, please click here.
To learn more about how our unattended hardware range contributes to our frictionless payment solutions, please contact ussales@worldnettps.com or fill in the form on this page.