As of April 2022, Worldnet Payments is now part of the Payroc family, helping ISVs worldwide solve complex payments problems and unify their payment channels in a single, powerful platform. Payroc, a global payments leader, serves more than 125,000 merchants in over 45 markets.
PSD2 - FAQ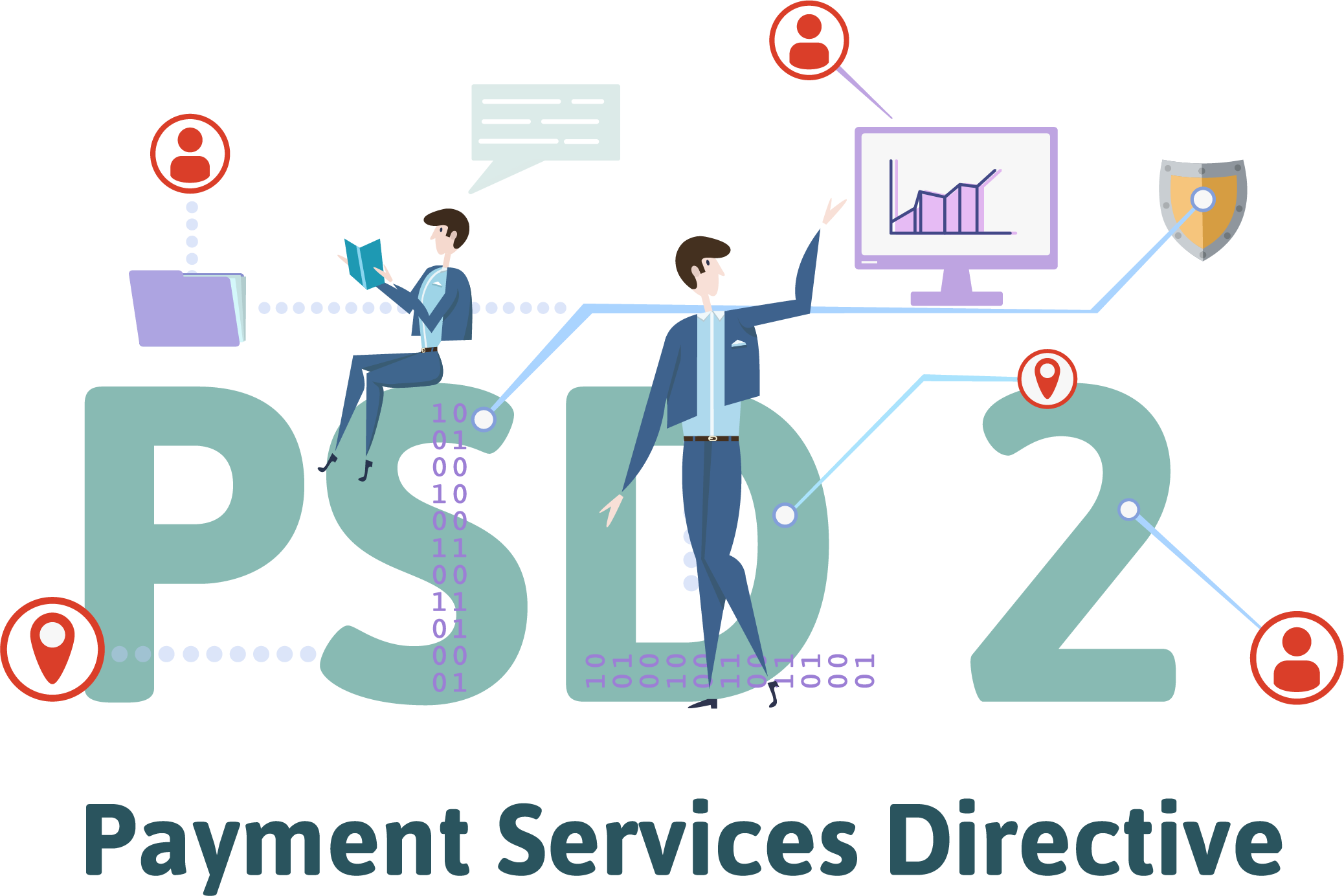 WHAT IS PSD2?
PSD2 is an EU law relating to authenticating online payments. It imposes new requirements for identifying customers when they make online payments - this is called Strong Customer Authentication (SCA).

The first Payment Services Directive (EU) 2007/64/EC (PSD1) came into force in 2009. This established common rules for certain types of electronic payments, such as credit transfers, direct debits, card payments, and mobile and online payments.
Directive 2015/2366/EU on payment services (PSD2) updates and complements the rules set out in PSD1. It adds extra laws for new innovations in payment services and comes into effect on December 31st 2020. Merchants who do not meet the requirements are at risk of having transactions rejected after that date.
For official details regarding PSD2, visit the Central Bank of Ireland website F.A.Q. page (https://www.centralbank.ie/regulation/psd2-overview/faq).
WHAT ARE THE GOALS OF PSD2?
Make it easier and safer to use internet payment services

Better protect consumers against fraud, abuse, and payment problems

Promote innovative mobile and internet payment services

Strengthen consumer rights.
For official details regarding PSD2, visit the Central Bank of Ireland website F.A.Q. page (https://www.centralbank.ie/regulation/psd2-overview/faq).
WHEN WILL PSD2 COME INTO FORCE?
31st December 2020 is the final deadline for all companies within the EU to comply with PSD2's Regulatory Technical Standard (RTS) pertaining to directive (EU) 2015/2366 (PSD2).
The EU directive requiring Strong Customer Authentication (SCA) for eCommerce payments as part of PSD2 will come into force on the same date, 31st December this year.
Because of Brexit there will be an extension period to 14th September 2021 in the UK.
We will continue to engage with all of our partners in the industry, to keep up to date on any changes related to this issue as they occur, and ensure you are notified through regular communications.
HOW WILL PSD2 AFFECT MY BUSINESS?
PSD2 introduces new requirements known as Strong Customer Authentication (SCA) and certain types of payments they will impact.
To put it in a simple way, from the PSD2 adoption deadline on your payment integrations will be required to authenticate the customer before making payment otherwise, the payment transaction will be rejected by the customer's credit card issuing bank.
The most common way to do this is using the 3D Secure Model. Take a look at our Knowledge Base to know more about 3D Secure and How To Use 3D Secure with your terminal account in our gateway.
IF I'M ALREADY USING 3DS?
If you are using 3D Secure 1.0 you will need to update to 3D Secure 2.0 and you will then be PSD2 compliant.
IF I'M NOT USING 3DS AND I HAVE HPP INTEGRATION?
The only action you need to take is to simply fill out a form that confirms you want to upgrade to 3DS 2 .0 and that's it - we'll take care of the rest and inform you before the change happens. We will ensure 3DS will be enabled on your Hosted Payment Page before 31st December. You will have already received a notice from us in regards to changes to your pricing to support this.
IF I'M NOT USING 3DS AND I HAVE XML INTEGRATION

?
Your integrations must be upgraded so they can start to use 3DS 2.0. Take a look further, at the How my integrations flows will change question. Once your integration is updated, 3DS 2.0 can be enabled on your terminal accounts. A notice advising you of pricing has been sent.
WHAT IF I'M NOT SURE IF I USE 3DS?
There's a simple way to check. Just go to your SelfCare account – any terminal with Open Batch feature permission will do. If a 3DS column appears on the search result table, it means that at least one of your terminals has this security feature enabled.
WHAT IF I'M NOT SURE IF I HAVE A HPP OR XML INTEGRATION?
Talk to your development team/ person.
If they don't have this information, please contact our support team.
ARE THE EXEMPTIONS ALWAYS A SURE THING?
Exemptions will be useful to not cause friction in your business (additional steps to complete an authorization), but it's ultimately the cardholders' bank's decision to accept an exemption or not.
New decline codes for authorizations will be returned by Banks to indicate failed or missing authentication. These transactions will have to be resubmitted to the customer with a request for a Strong Customer Authentication (e.g., 3DS).
If your business is to be affected by SCA, we recommend you adjusting your flow for know cases where you need to add authentication and prepare for a fallback flow, in case an exemption is rejected and your customer needs to authenticate.
HOW DO MY INTEGRATION FLOWS CHANGE?
To guarantee your transactions will be correctly authenticated, even in cases an exemption might fail, you are going to need to:
Activate 3DS in all your terminals.

If you have XML integration, you will need to implement an initial authentication step using 3DS.
More details about the changes necessary to continue accepting transactions without interruptions can be found by contacting a payment expert on our sales team.