Shopify Migration Guide
Shopify third-party provider-Worldnet Payments to Worldnet Shopify App
Shopify has announced that they will no longer support plugins integrated using their Hosted Payment SDK(HPSDK). This change does impact Worldnet's Shopify Plugin installed prior to March 10, 2022.
To ensure there is no impact to your payment processing after March 31, 2022, please follow this simple migration guide.
Before you start
Ensure you have your Worldnet Terminal ID(s).
The Shopify password that was provided to you on your original installation will be needed for this migration.
After installation, verify payment before uninstalling the original Worldnet app.
Setup and Install
Step 1. Locate the Worldnet Payment app
Locate the Worldnet Payment app on the Shopify app store by clicking this link https://apps.shopify.com/worldnet-payments.
Click the Add app button.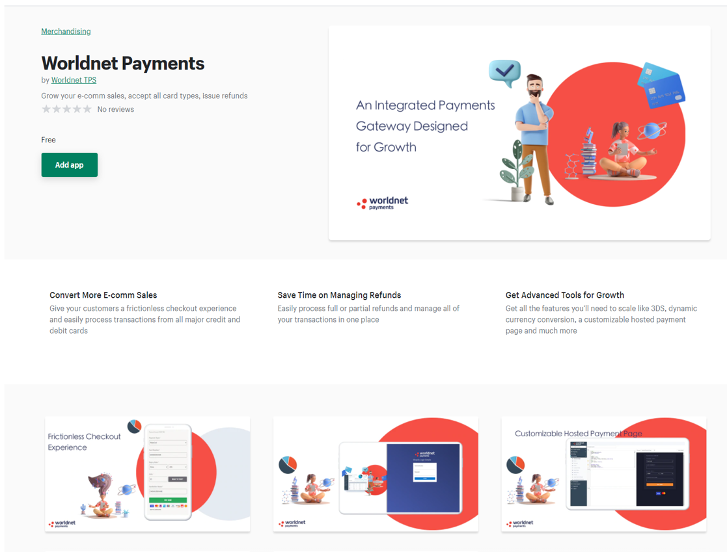 Step 2. Click Install app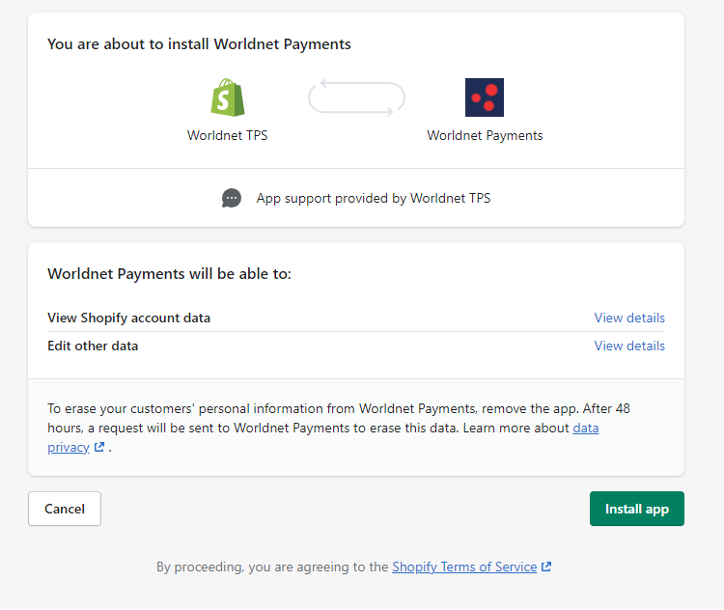 Step 3. On the login page enter your Terminal Number and Password.
Note: Contact Support to receive your Shopify password.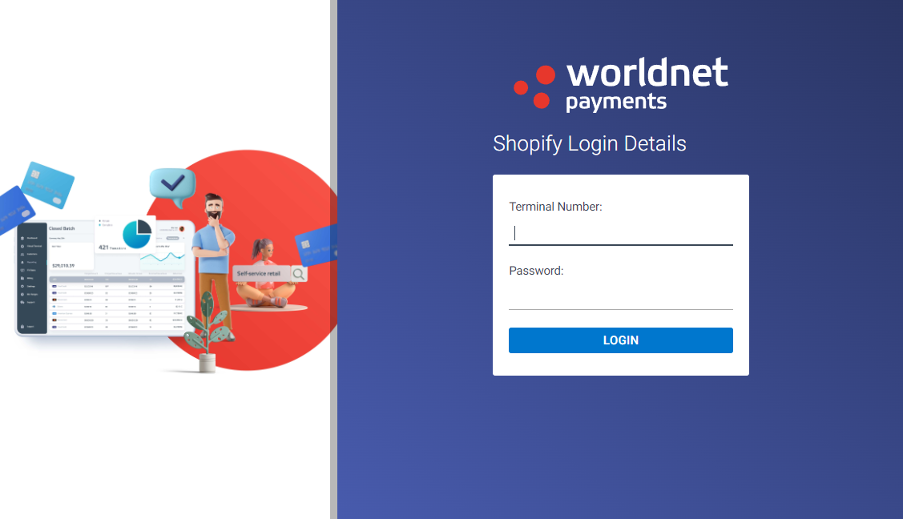 Step 4. Select the Payments methods that will be supported on your website.
Do not select Enable test mode.
Click Activate Worldnet Payments.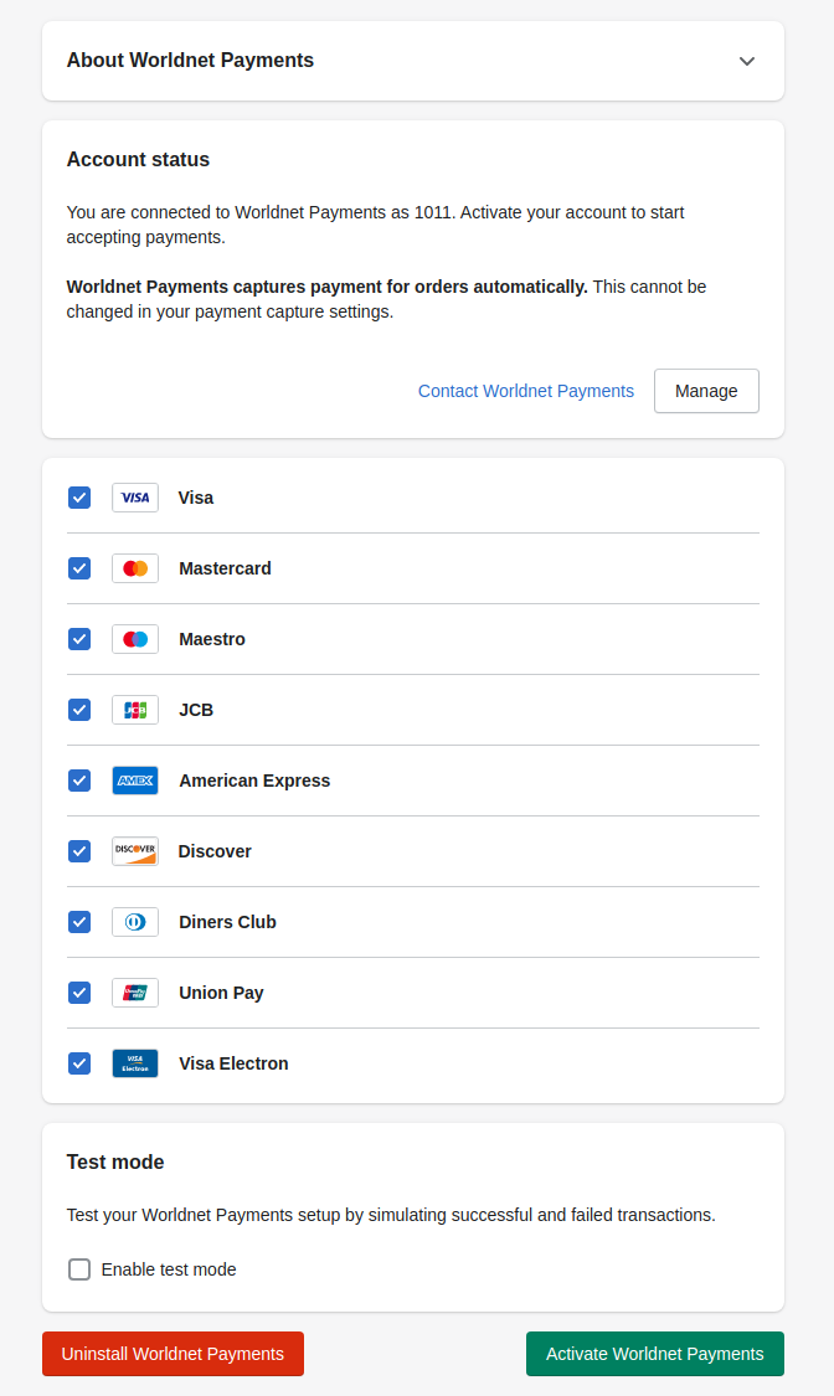 Step 5. Verify Payment
Once you have activated Worldnet Payments, perform a production transaction to ensure you receive a successful response. Once you confirm payment transactions are working as expected, you can uninstall the original Worldnet Third-party app in Shopify.
Step 6. Uninstall Worldnet Third-party app
Go to your Shopify Store settings. Select Payments from the menu. Under the Payments section, find Worldnet Payments. Click Manage.
Note: Do not select Worldnet Payments under the 'Supported payment methods'. This is the new app that you just activated.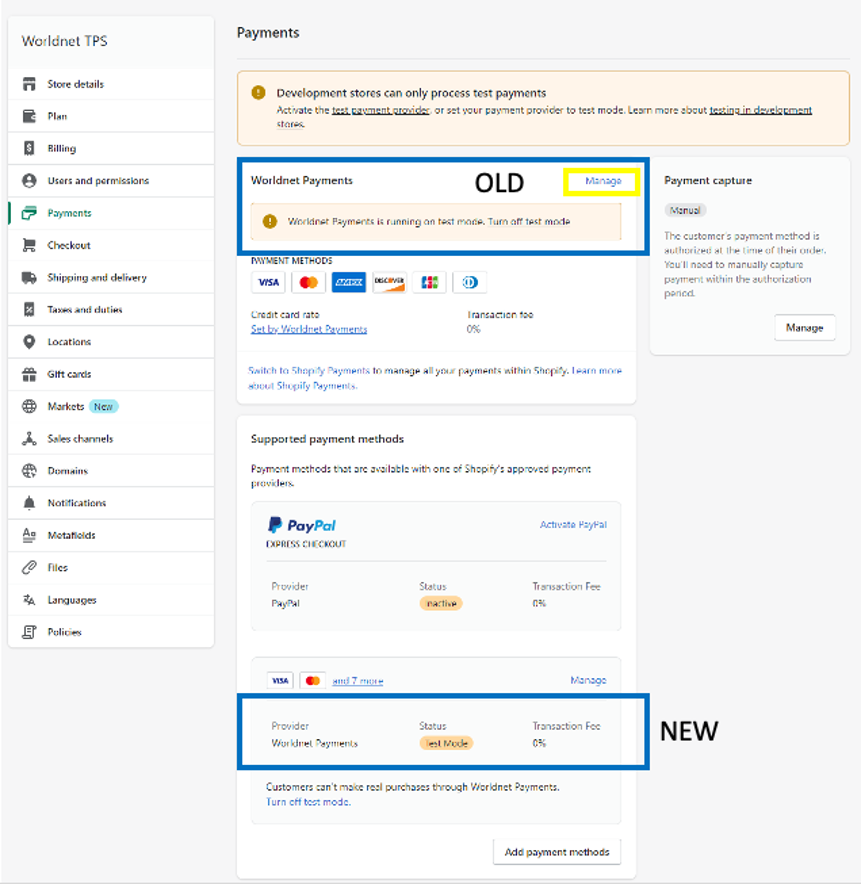 On the next screen, click the Deactivate Worldnet Payments and click Confirm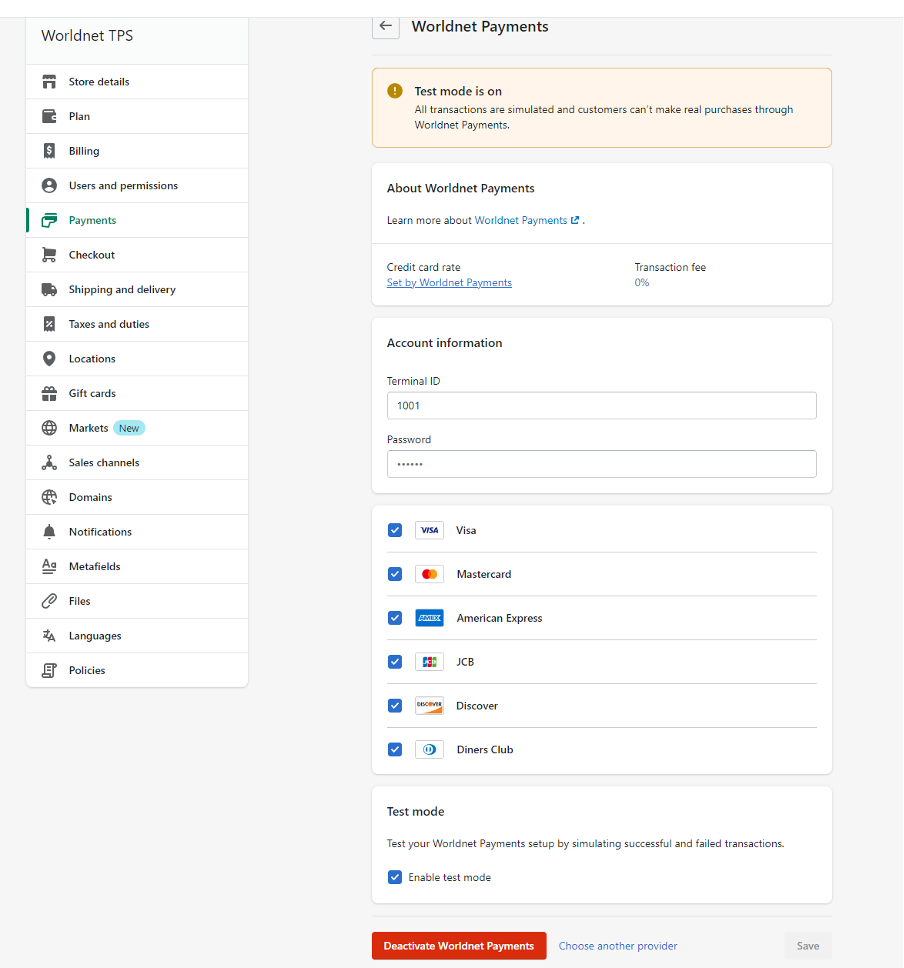 If you have any questions or need assistance, please contact Worldnet Support.
Email: support@worldnettps.com
EU Support: +353 1 524 2252 (Mon. - Fri. 9am - 5:30pm GMT)
US Support: +1 470 372 1602 (Mon. - Fri. 9am - 5:30pm EST)