PayLink by Worldnet

What Is It?
The Worldnet PayLink solution can be used to generate a customized "Pay Now" button for your customers which can be sent via email or added to custom emails for specific payments like policy renewals, overdue amounts, general account payments and any other payment you wish to process.

The link can be sent to your customer via the Worldnet system or attached to your own email template for additional customization.
The PayNow link is pre-filled using specific information provided by you, allowing you to set the fields your customer sees on the payment form. These fields are pre-populated meaning all the customer needs to do is enter their card details.
Why do we have it?
Worldnet has seen increased demand for a cardholder facing Pay Now solution from our merchants. Based on customer feedback we have developed our PayLink solution to be as flexible as possible, allowing our clients to use it in a wide variety of integrated and standalone scenarios.
The steps are as easy as this:

Once your customer received the link, this would then be the full payment journey (and it's still quick and easy!)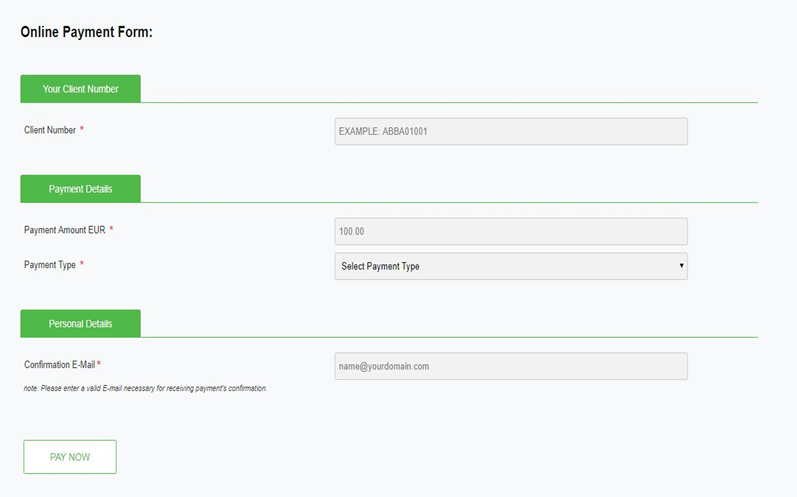 Benefits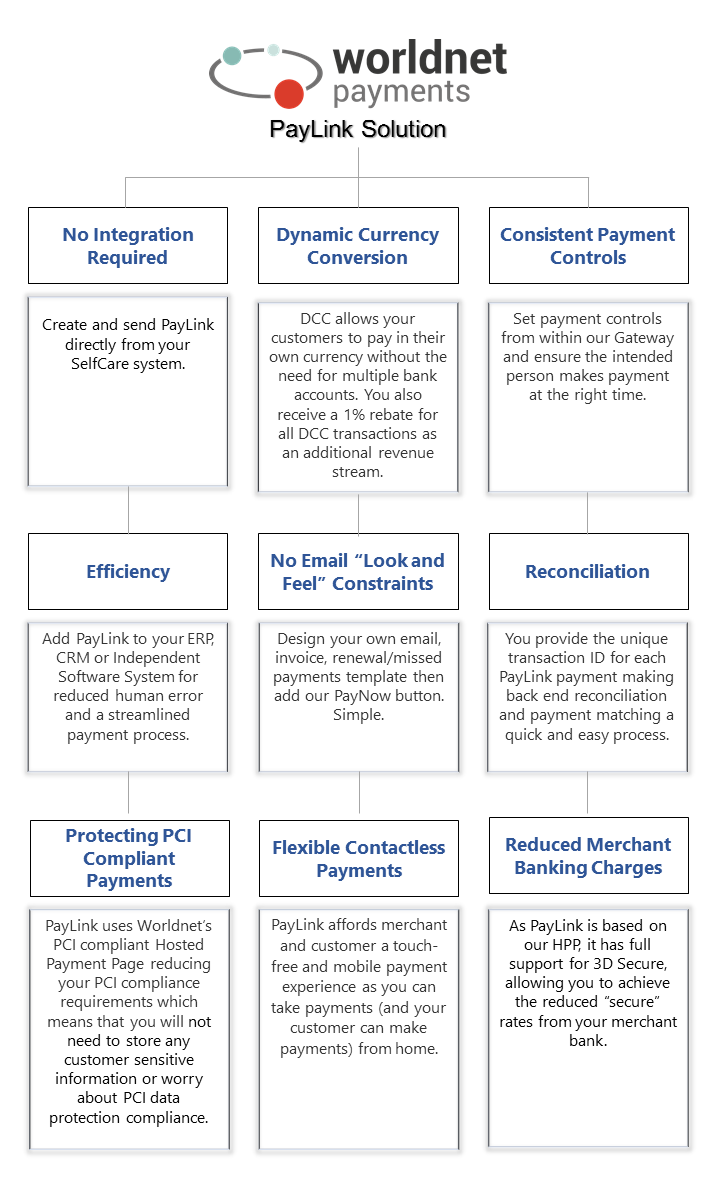 The Worldnet PayLink feature can be used in a variety of industries such as Insurance, Hospitality, Tourism, Retail, Gyms, Charities, Restaurants and more! Talk to our team today to find out how PayLink can benefit your business.
To see our full PayLink specifications including all the technical details, please click here.
To learn more about how our PayLink solution contributes to our frictionless payment solutions, please contact sales@worldnettps.com or fill in the form on this page.