As of April 2022, Worldnet Payments is now part of the Payroc family, helping ISVs worldwide solve complex payments problems and unify their payment channels in a single, powerful platform. Payroc, a global payments leader, serves more than 125,000 merchants in over 45 markets.
Frictionless Payments for Unattended Retail and Self-Service

Frictionless Payments for Unattended Retail and Self-Service
Recent years have seen huge investment in the Unattended Retail sector, allowing it to come a long way from its roots in Vending and Laundromats. Traditional Unattended Retail has collided with POS systems to spawn a number of new sectors. Whether you think of it as Automated Retail, Intelligent Retail, Unattended Retail or Autonomous Check-out, the benefits are obvious, from increased customer satisfaction and spend, to reduced operational costs.
From a payments perspective, challenges exist across all of these sectors, and current payment solutions are not able to
provide developers in Unattended Retail with frictionless solutions. Whether you see the humble Vending Machine growing to become the store, or existing stores becoming fully automated, you need a sophisticated partner to deliver the payment solutions expected by today's demanding consumers.

Pre-Certified for Unattended
We have performed specific Unattended EMV certifications with a range of payment device types, to allow you to select a pre-certified EMV solution that ensure your transactions qualify at the best rate.
Omni-Channel
The Unattended Retail sector requires more than a traditional POS solution. In addition, it needs eCommerce tools for customer registration and transaction tokenization support; plus mPOS tools for inApp payment support. Our OmniChannel solution provides you with a solution for all of these paths.
All Payment Channels
Our solutions support inputs from all payment channels, including MSR, EMV, Quickchip and Contactless, to allow support for Chip cards, as well as ApplePay, GooglePay and any other NFC card.
Unattended Features
We understand that the Unattended sector is different from the POS sector, and we support those specific requirements, such as polling and NFC support, plus support for screen-less payment devices.
Range of Payment Hardware
We have a hardware device to support every environment, from pre-packaged units to OEM peripherals that fit into any
molding, plus ruggedized units for outdoor use.
Designed for Developers
Our solutions are designed with developers in mind. Our Developers' Portal provides an environment to get to know our Open API, and all the tools required to integrate with it.
Complete Payments Solution
We know that when a vendor comes to us looking for a payments gateway, what they really want is a payments solution. That is why our customers keep coming back to us. We provide all their payments needs - from helping with the architecture of their solution, to advising on integration approaches, to bespoke development if required. We deliver a business solution as well as a technical solution.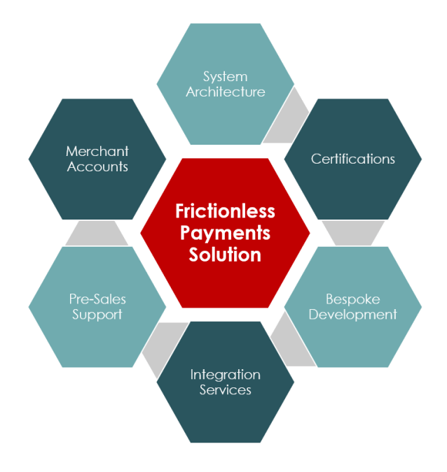 All of our payments solutions are based on our highly adaptable payments platform. This cloud-based platform is horizontally scalable based on a modular design. It support a rich array of payments feature to choose from including:
Omnichannel

Rich Developer Toolkit

EMV Certifications

P2PE

Branding Options

Analytics

Tokenization

Subscriptions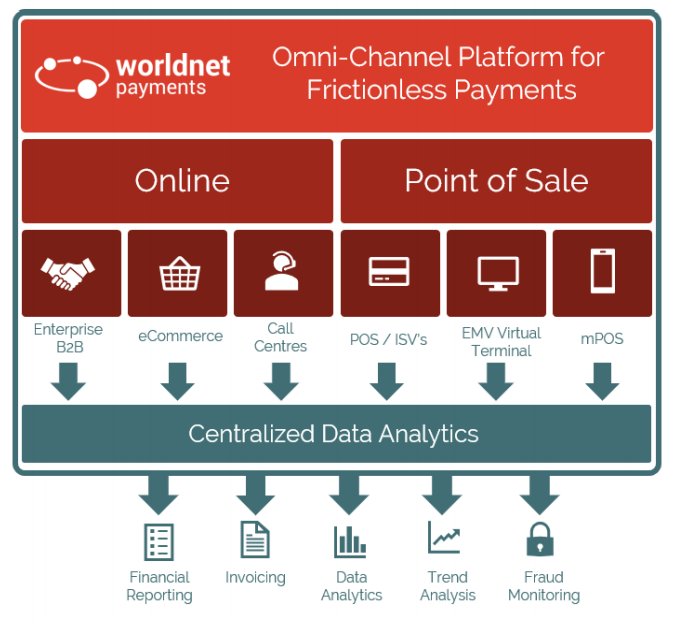 To learn more about our frictionless payment solutions, please contact ussales@worldnettps.com or fill in the form on this page.