As of April 2022, Worldnet Payments is now part of the Payroc family, helping ISVs worldwide solve complex payments problems and unify their payment channels in a single, powerful platform. Payroc, a global payments leader, serves more than 125,000 merchants in over 45 markets.
Pre-Certified EMV Payment Solutions for ISVs
A Frictionless Payment Solution for Independent Software Vendors
There is a contradiction in the payments industry. Independent Software Vendors (ISVs) are the players who are really driving change in the payments market, but they are not well served by the industry at large. They have to deal with multiple touch-points, from distributors to payments hardware providers, and often need to integrate with multiple payments gateways. They aim to deliver frictionless software to their end-users, but nobody is delivering a frictionless payments solution to them.
The situation is being exacerbated by the need for EMV, Contactless, and related certifications as these are driven by growing consumer demand. Here at Worldnet Payments, we have listened to our customers and recognized these pains, and we have designed an integrated end-to-end payments solution to meet the needs of the ISV community.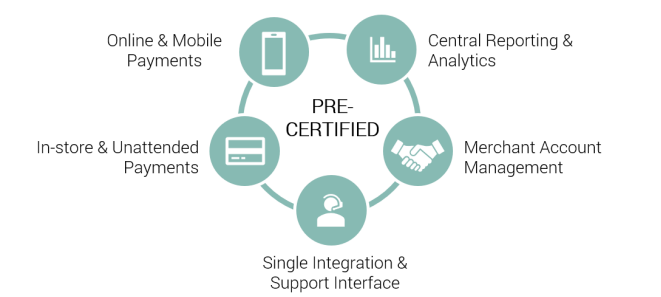 Pre-Certified EMV
We have multiple solutions pre-certified with a range of device types, suitable for many verticals, from professional practices to automated retail, and unattended environments.
Omni-Channel
From eCommerce APIs to in-store POS to automated and recurring payments, we've got you covered and future-proofed.
Designed for Developers
Our solutions are designed with developers in mind. Our developers' portal provides an environment to get to know our open platform, integrate with it, customize it with your own features and test your changes.
Centralized Reporting & Analytics
A key advantage of an omnichannel solution is that all your payments data is in one place, making consolidated intelligence reporting simple.
Merchant Account Management
We provide merchant account capability, with the ability to board merchants quickly and easily.
Single Integration Support Interface
We will provide you with a single point of contact to help you with your integration and development, as well as one number to call if things go wrong.
Complete Payments Solution
We know that when an ISV comes to us looking for a payments gateway, what they really want is a payments solution. That is why our customers keep coming back to us. We provide all their payments needs - from helping with the architecture of their solution to advising on integration approaches, to bespoke development if required. We deliver a business solution as well as a technical solution.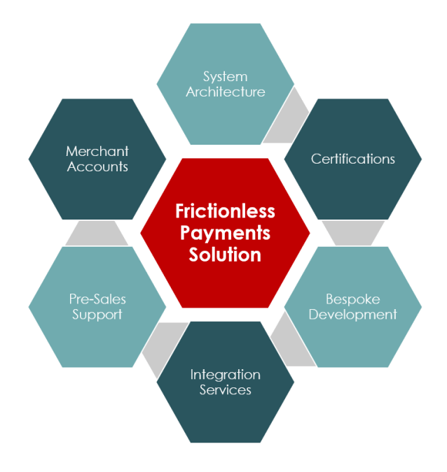 All of our payments solutions are based on our highly adaptable payments platform. This cloud-based platform is horizontally scalable based on a modular design. It support a rich array of payments feature to choose from including:
Omnichannel

Rich Developer Toolkit

EMV Certifications

P2PE

Branding Options

Analytics

Tokenization

Subscriptions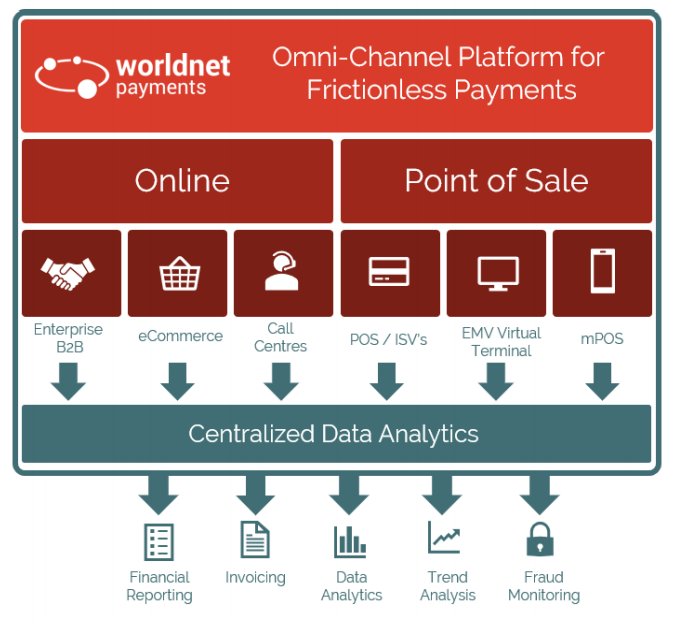 To learn more about our frictionless payment solutions, please contact ussales@worldnettps.com or fill in the form on this page.