As of April 2022, Worldnet Payments is now part of the Payroc family, helping ISVs worldwide solve complex payments problems and unify their payment channels in a single, powerful platform. Payroc, a global payments leader, serves more than 125,000 merchants in over 45 markets.
The Intelligent Retail Revolution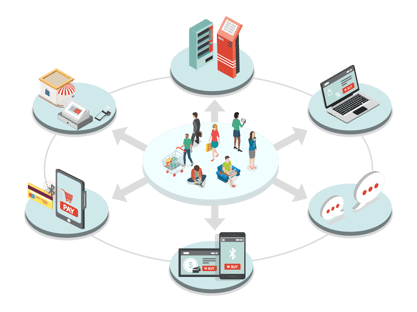 There is a revolution happening in retail, and it's all because of the Smartphone...
The iPhone kicked it all off in 2007 and was such a success that it spawned a host of imitators, notably Android, which sold in even greater numbers. The penetration of the smartphone in the US over the course of this past decade has grown from under 20% to over 90%. Virtually everyone uses them, and they use them for everything, from communication, to shopping, to finding jobs, and doing business. They are constantly online.
Internet and retail giants like Amazon then put huge efforts into making the online buying experiences as simple as possible and perfected the frictionless online purchasing model. The buying experience people have on their phones now sets their expectations for interactions everywhere. This is particularly true of the younger generation, the millennials who have grown up immersed in a digital environment.
Younger consumers are now digital first, and their expectations of how they interact with retailers and vendors are quite different to the previous generation. They are very comfortable with sharing their identity with retailers and brands, including their credit card details, profile, address and often their personal preferences. They share this in exchange for an easier and faster payment and delivery experience. They also expect automation – forms should be completed automatically, and preferences predicted , all in the service of a "frictionless experience"
A striking aspect of their online purchasing experience is that it is completely self-service, and this is the aspect of the experience which I believe is having the biggest impact. Consumers these days now expect to be able to have an automated, self-service experience wherever they are – whether online or offline. They don't see why they should stand in line in a store, when they can make the purchase on their phone and simply pick it up in the store for instance. Look at Uber – a prime example of how this change in expectations is completely disrupting the transport (and transport payments) market.
In payments parlance, the "Unattended" world has traditionally been the world of vending machines and automated kiosks. Given that the online purchasing experience is also "unattended", traditional retailers are now experimenting with many ways of delivering the "unattended" online experience inside the store., and they are using the tools of the traditional unattended world to do it. We are seeing lots of new retail models emerge, from smart kiosks and cabinets to fully automated stores which track your activities using AI (e.g. Amazon Go), to using your own phone as a POS device in the store.
This blending of the online and physical worlds, driven by consumer demand, is generating change across the board in payments. Traditional POS hardware and software vendors are scrambling to add mobile and online capabilities. The big online vendors are making moves into the physical world, and the old unattended world is experiencing a re-birth as an enabler of new self service experiences in all sorts of environments.
The pace of change is accelerating and every form of retail will be affected, as a new Intelligent Retail model emerges.
Worldnet Payments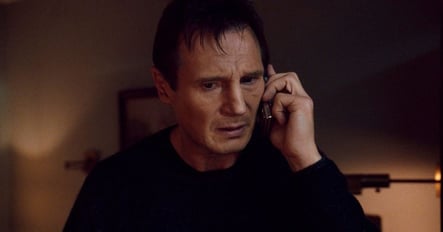 At Worldnet Payments, we have a very particular set of skills, skills we have acquired over a very long time....
... but unlike Liam Neeson, we use our skills to help the software vendors who power the customer buying experience in retail to get ready for this revolution. As well as having the right technology and easy to use tools, we have been in payments for many years and can advise you on the right approach to any payments problems.
Why not let us help you start your journey?