As of April 2022, Worldnet Payments is now part of the Payroc family, helping ISVs worldwide solve complex payments problems and unify their payment channels in a single, powerful platform. Payroc, a global payments leader, serves more than 125,000 merchants in over 45 markets.
Key Takeaways from the Self-Service Innovation Summit
It's hard to believe that just a week ago we were on the sunny shores of Hollywood, Florida for the first in-person edition of the Self-Service Innovation Summit. As leaders in unattended payments, there was no way we could miss out on the opportunity to reach hundreds of industry leaders at the forefront of self-service technology. We got to witness and demo the kiosks and unattended checkout experiences that are redefining a sector that's finally getting the spotlight it's always deserved.
Meeting ALL customers where they are
In today's world brands are laser-focused on meeting customers where they are. That means offering a variety of purchasing touchpoints, like self-serve kiosks, in addition to online and traditional retail options. This unlocks opportunities to craft engaging experiences that are personalized, timely, and truly inclusive of all customer types, abilities, and preferences.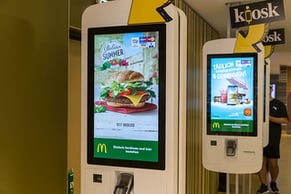 Take McDonald's for example, they built and are
rolling out a best-in-class self-ordering kiosk that is accessible for people who are blind or who have low vision. Kelsey Hall, Sr. Product Manager, Global Digital Accessibility at McDonald's shared how extensive customer research and "inclusive design" best practices allowed them to create an audio experience that made their self-ordering kiosk accessible to all.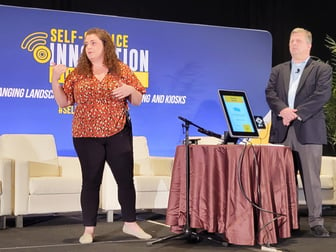 If your customer research data doesn't include disabled people, then it's not valid.
- Kelsey Hall, Sr. Product Manager, Global Digital Accessibility at McDonald's
Hall stressed the importance of accessibility as a foundational element to the product, technology, and solution design of the future. She's not about passing the baton either; she wants us all to get educated and advocate for the disabled just as we would for any one of our other customer cohorts. Inclusive design and solution building means that everyone is considered and given a voice at the table.
Interactive and engaging marketing experiences
Other brands like Pepsi are seeing self-serve as an opportunity to build deeper relationships with their consumers. Adrienne Lin, who is on the Foodservice Marketing team at PepsiCo shared how they leverage prime real-estate on kiosks with UI screens to deliver demographically targeted ads, promotional offers, and giveaways. Now brands can quickly push ads out at scale while also getting the benefits of rich data. For example, they can see how people are interacting with the screen and get information that allows them to dynamically adjust and make decisions on the fly.
Pepsi also uses kiosks at specific locations as testing environments where they can try out new products and get instant learnings. Ultimately, they're simply trying to serve their customers better to get more traffic back to each location.
Furthermore, Brendan Carr of Crane Medianet shared that unattended digital screens have a greater dwell time of anywhere from 10-15 seconds. By increasing dwell time you can increase the overall spend per guest while boosting engagement — ensuring happy customers who will be back.
Whiffs of buttery popcorn and the new moviegoing experience

🍿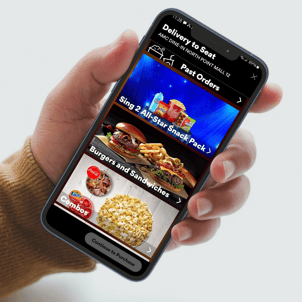 We all know how the pandemic forced movie theaters to temporarily close. Hank Green, VP of Food and Beverage at AMC Theatres said that while they were well-positioned from a ticketing perspective, they had not done the same for popcorn and soda. They used the downtime to innovate and reinvent their unattended customer experience for F&B.
Now, as theatres begin to welcome guests back to their seats, they're realizing that customers are craving the nostalgia brought on by a night at the movies. With nostalgia in mind, they're building inclusive experiences for customers who want a completely contactless, self-service experience as well as those who want to speak to a staff member. For AMC it's about creating consistency acro­ss their brands and meeting their customers where they are, where they want to be, and with any method they choose to pay.
Vision Self-Checkout makes for spectacular experiences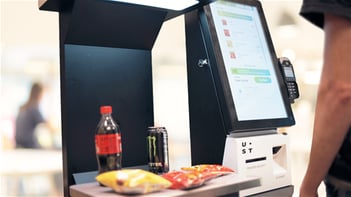 We got to meet with our partners at UST who teamed up with Kiosk Information Systems to perfect their computer vision self-checkout kiosk solution. You simply place your items on the self-checkout kiosk; items are identified via camera vision and displayed on the kiosk screen where you can choose from multiple payment options, including QR code.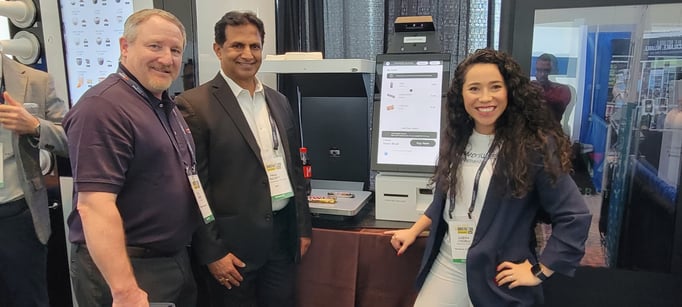 Vision self-checkout advances unattended automation and provides both cost and operational efficiencies – with accuracy and consumer safety at its core. Watch the video below to see for yourself how this innovative technology works.
That's a warp on 2021 events
We ended the year strong with the Self-Service Innovation Summit! The two days flew by and served up tons of self-service learnings for me and the Worldnet team. Unattended technologies are gaining mainstream traction and changing consumer behaviors have led to completely new experiences that are pushing the bounds of traditional payment solutions.
If you're interested in learning more or discussing these learnings please don't hesitate to get in touch with me or one of the payment experts on my team. We're eager to help the industry integrate frictionless payment solutions as it continues to move towards digital kiosks and the cutting-edge self-service technology of tomorrow.
P.S. Keep scrolling for more moments captured on my camera roll!

📸
Michael Johnson Vice President, GM Micro Markets, Cantaloupe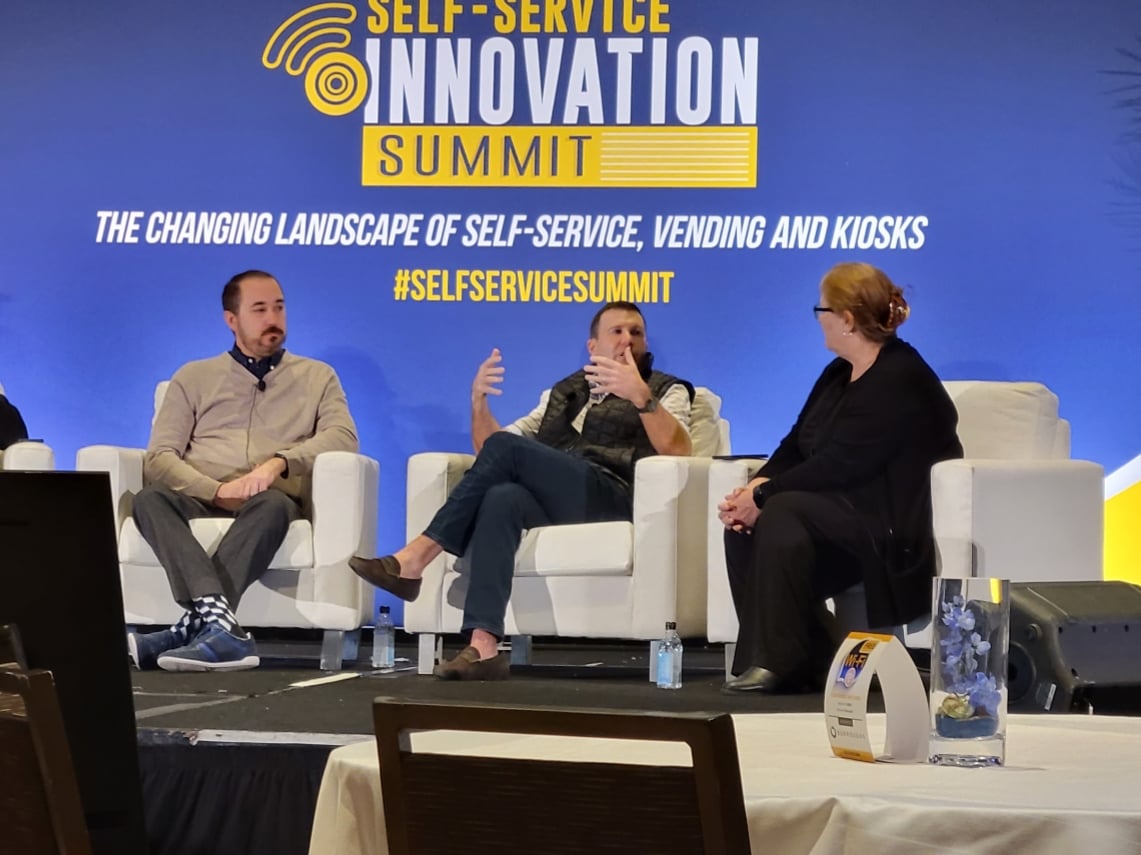 Hank Green, VP of Food and Beverage at AMC Theatres and Todd Marcelle, CEO, GoMoto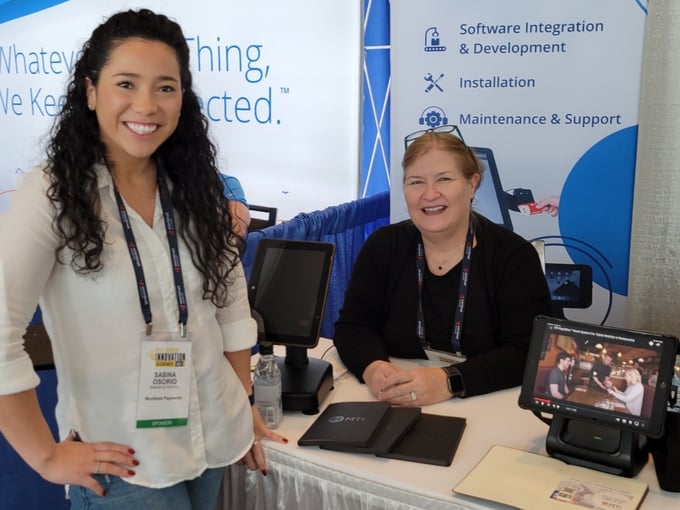 Marry Jesse, Cheif Executive Officer, MTI